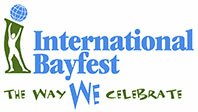 2007 Dates - June 8, 9, 10

May 24th at 9:44 pm
International Bayfest is actively looking for boaters to help illuminate the Fox River in our 2nd annual Boat Parade on Saturday night, June 9th! Enter by May 31st and receive a $25 gift certificate in gasoline and 10 FREE Bayfest tickets. Late entries will be accepted until June 8th. There is no fee to participate. For an application, please contact us today!

Sign up to be a volunteer at the 27th annual Bayfest and receive a free event t-shirt! Volunteers are needed to help with the Children's Area, Event Set Up, & Event Take Down. International Bayfest is a designated project approved by the Green Bay Public Schools for service learning. To sign up to become a volunteer, please contact us today!
A very special thank you to our event sponsors. Without their involvement International Bayfest would not be possible.