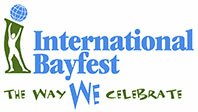 2008 Dates - June 13, 14, 15

October 4th at 1:38 pm
Please contact us if you'd like to get involved with International Bayfest, if you would like further information, or if you any comments or suggestions.






  For 27 years Bayfest has entertained millions. The rich tradition of the festival continues downtown Green Bay along the banks of the historic Fox River at the Leicht Memorial Park festival grounds. Northeastern Wisconsin's largest food and music festival puts a spotlight on the cultural heritage and diversity in the community.
Festival highlights include a traditional family carnival featuring a variety of exciting rides and fun games; a Sports Arena showcasing bocce ball, cricket, rugby and volleyball; and Cabela's National Team Championship premier walleye tournament will take to the waters in the bay on Friday and Saturday.
Bayfest will continue to present four stages of continuous entertainment highlighting music, song and dance performances, much with an international flavor. An array of food with a special emphasis on cuisine from international cultures will be offered on Gourmet Alley. The Festival Foods Tot Spot will present children's activities focusing on traditional crafts from various countries around the world. The AT&T Worldmarket will feature a variety of arts and crafts as well as imported goods and specialty items. The Global Village will feature community organizations that will have educational exhibits displaying illustrations of their cultural traditions. And, the Oneida Nation boat parade will highlight boats decked out with inspiring decorations and colorful lights illuminating the Fox River.

View special events at Bay Fest...