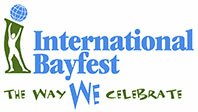 2007 Dates - June 8, 9, 10

May 24th at 9:44 pm
International Bayfest is actively looking for boaters to help illuminate the Fox River in our 2nd annual Boat Parade on Saturday night, June 9th! Enter by May 31st and receive a $25 gift certificate in gasoline and 10 FREE Bayfest tickets. Late entries will be accepted until June 8th. There is no fee to participate. For an application, please contact us today!

Sign up to be a volunteer at the 27th annual Bayfest and receive a free event t-shirt! Volunteers are needed to help with the Children's Area, Event Set Up, & Event Take Down. International Bayfest is a designated project approved by the Green Bay Public Schools for service learning. To sign up to become a volunteer, please contact us today!






BAYFEST SPECIAL EVENTS
Catch the continuous entertainment on International Bayfest's four stages - the Smet Construction Services Stage, the North Stage, the Oneida Casino Cultural Stage and the Festival Foods Tot Spot Stage. Enjoy jazz, rock, funk, blues, country, reggae, salsa, international dance, theatrical performances... you name it... it's all at International Bayfest (
see Entertainment Schedule for details
).
You can eat your way around the world at International Bayfest. There will be a tempting variety of international and domestic food tents. Enjoy gourmet items - literally hundreds of goodies to sample including Greek, Filipino, Native American, Mexican, Chinese, Italian, German, Jamaican, French and many more specialties.
A spectacular fireworks extravaganza will illuminate the night sky over the Fox River on Friday, June 8. Be sure to come early to get a great spot.

The Boat parade, which takes place the evening of Saturday, June 9, will showcase Green Bay's natural beauty and its diverse population with dozens of boats decked out with internationally inspired decorations and colorful lights. Boats will be outfitted in festive, clever and eye-catching themes - all while representing the impressive cultural diversity of the community.

The Children's Museum of Green Bay will offer a variety of hands-on craft projects that focus on different cultural celebrations such as Day of the Dead, Chinese New Year, Purim, May Day, Kodomomo-hi, Trung Thu, and Raksa Gandhan.

The Worldmarket will feature a variety of customary goods from around the world. Quality arts and crafts as well as imported gifts will be offered for sale. Visitors will be able to shop for specialty items from around the world.

Community cultural and international groups will have display booths offering craft demonstrations, educational exhibits and other special activities. The Global Village will highlight the rich history and heritage of Northeast Wisconsin while promoting an awareness and appreciation of the diverse cultures in the area.