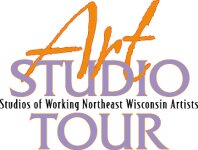 Art Studio Tour

October 10th at 3:39 pm
We look forward to you joining us this weekend on October 12, 13 and 14!

For an event brochure please contact us at or visit the ARTgarage at 1400 Cedar Street, downtown Green Bay. The ARTgarage will be open Wednesday - Friday, October 10-12 from 12:00 noon until 8:00 p.m.; Saturday, October 13 from 10:00 a.m. until 6:00 p.m.; and Sunday, October 14 from 12:00 noon until 5:00 p.m. Feel free to contact the ARTgarage at during these hours.